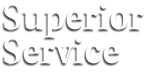 For the first 19 years Barry has handled everything on his own. In 2002, with business increasing and not wanting to disappoint clients by not being able to provide the same level of attention, it was time for a change.
Karen joined the business full-time. The move allowed Future Design Builders to take on more projects, yet still maintain the same level of service they've built their reputation on. She's always there even at times when you'd expect a builder to pack up their toolbox and move on. It's so important for the little things to be handled at times such as closing time, to look after things that other builders often overlook. Karen and Barry know how to take care of things so that the homeowner is completely satisfied.
Many clients of the builders are repeat customers who have also recommended them to family, friends or business associates who are looking for a quality builder they can trust. Client's constantly remark, and marvel, that the builder is just a phone call away, even with his busy schedule. If Barry's not available, then they know they can count on his business partner and wife, Karen.
A current trend in the building industry is after signing a contract with a builder, many people find themselves being passed off to a site foreman or any other number of people throughout the construction of their home. Future Design Builders doesn't work that way. They are there throughout the entire process and welcome their clients to call to discuss any changes or concerns they may have throughout the construction process.
"The best part of helping build somebody's dream home is when it is completed and you can shake the client's hand. It's nice to hear them tell you how happy they are and what a wonderful job you've done. We are our own site supervisors and you always deal with us personally."